For a midweek, light dinner before a Pittsburgh CLO show of Wedding Singer, Nine on Nine fit the bill wonderfully.
It's not always necessary to have a big dinner, so while trying to stay light ordering 3 "Fine Plates" as our meal was an affordable pre-show dinner.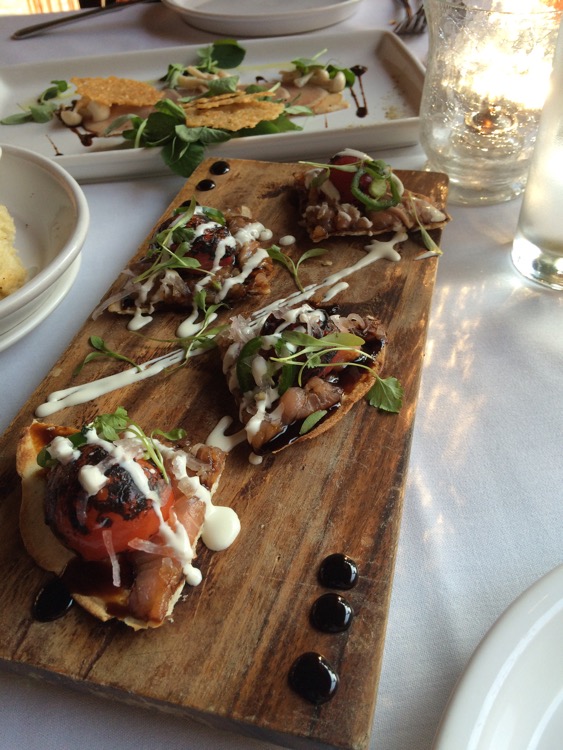 The Salmon Pizza ($10) is a four piece dish of salmon, roasted tomato, cilantro, fresh jalapeño slice and red onion drizzled with wasabi aioli. It's almost like a topped nacho in composition. The jalapeño adds a zip to each bite.
The Swordfish Carpaccio ($13) has the most delicious pickled mushrooms EVER! It's entirely possible that these mushrooms could be their own dish.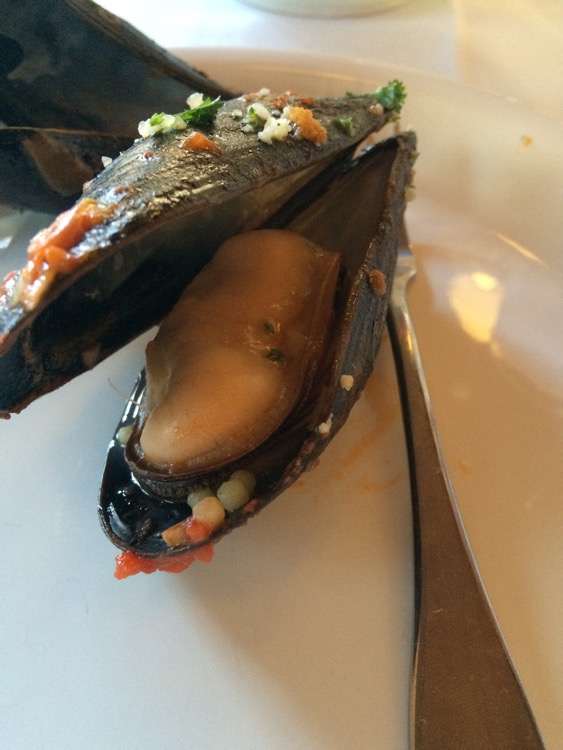 The largest mussels that we have ever eaten are featured in Zuppa di Mussels ($14). The unique preparation incorporates a sauce of tomato, olives, capers, artichoke and pastini. Usually I would describe mussels as cooked in a bath of wine and broth, but these are very different. Great actually. Imagine pasta and mussels in one dish where all you want is bread to sop up the goodness.
All in all. Dinner for two, including wine, for under $60 before tip is an affordable, refined meal before a show in Pittsburgh's cultural district.