It cost just $10 each for us to set our summer goal of visiting more local breweries. The passport gives you pre-designed mini beer trails throughout Pittsburgh (Allegheny County) where you collect stamps to earn beer-related prizes.
Our first stop, and the site of our passport purchase, was War Streets Brewery inside of Bier's Pub on north side's Western Ave. They may have been the last of the local breweries to open following the pandemic as they just reopened in early June 2021.
Owners were on site thanking each customer for their returned patronage and ensuring the beers were up to snuff. We enjoyed a couple flights and got our first stamp. Each of the beers had been freshly brewed and tapped right at the point of reopening.
Recommended Beers: North Ave Nectar, Sampsonia Smoked Porter, and the Saturn Way Saison.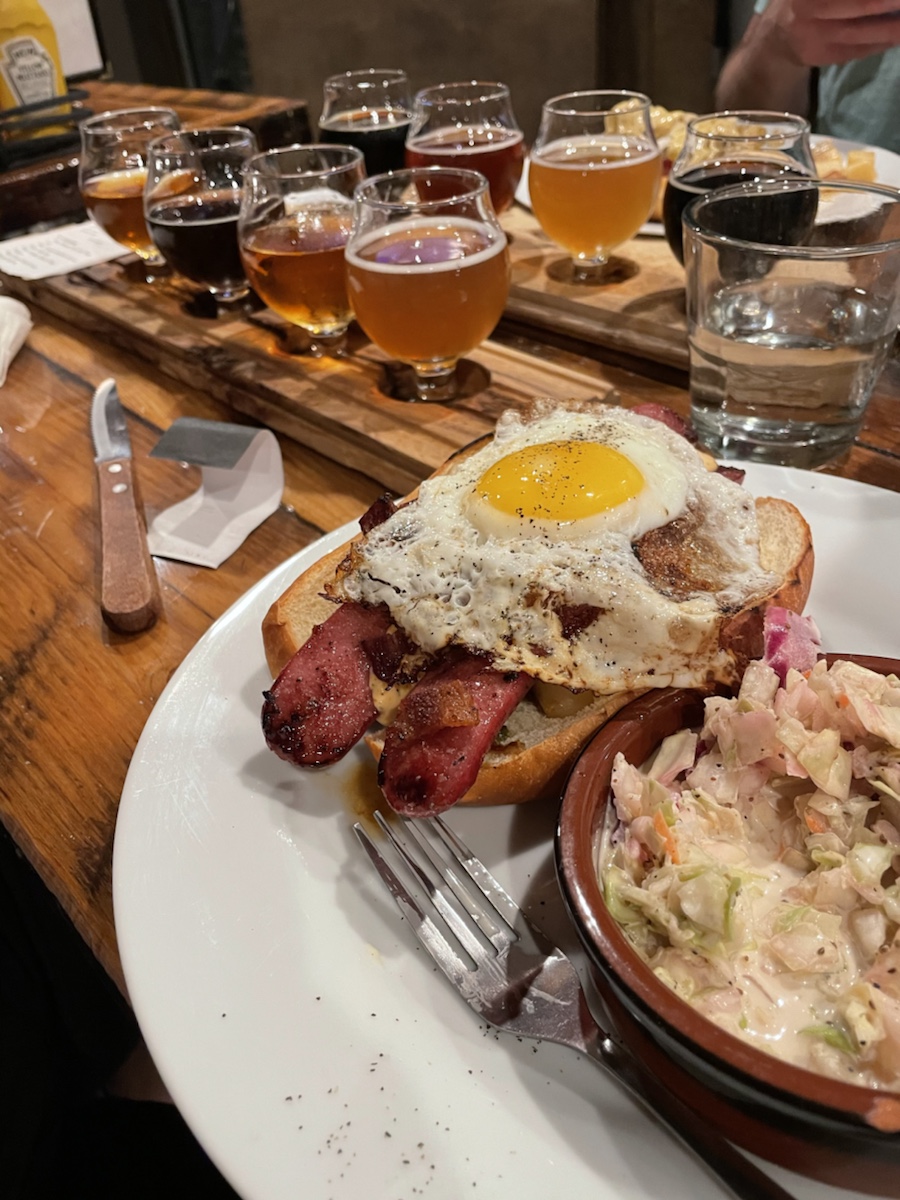 New to the Bier's menu are these amazing hot dogs. Get them served "burger-style gourmet" from the diverse selection of craft burgers for only $10.
The My Morning Dog was messy, but delicious. I think next time I'm going for the Candied Jalapeño Dog.
Where will I get my second stamp? Stay tuned.