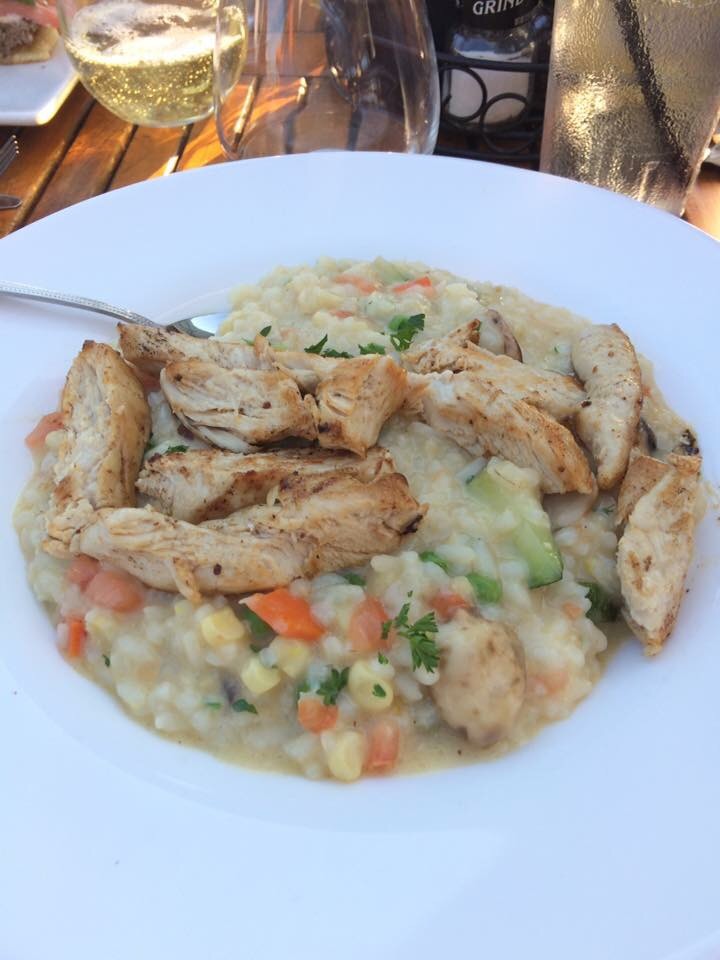 What exactly is "Jersey Risotto?" It isn't exactly a dish that appears on every restaurant menu along the Jersey Shore. A quick Google search didn't yield any significant results to help explain the origin of the name, either.

On a summer trip to Chill in Stone Harbor I had a lovely rooftop dining experience with the lightest, most delicious risotto packed full of delicious, fresh vegetables, like tomatoes, corn, peas, carrots, and mushrooms. While my dining partners ordered seafood and other lovely, light fare, I topped the risotto with a fresh grilled chicken.
So what is Jersey Risotto? I don't know. But it's good!