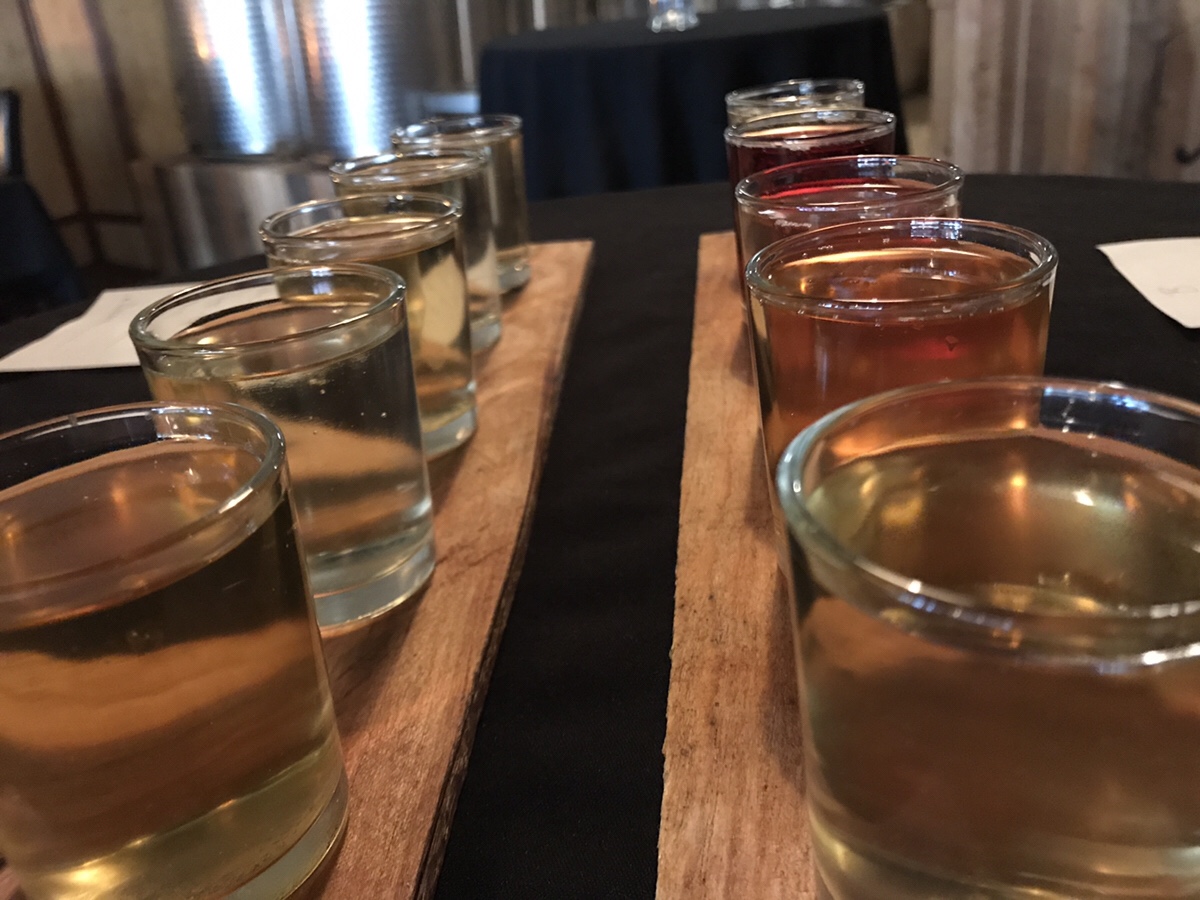 Carnegie has some real gems, including what I believe is the area's first meadery. Apis Meadery has been producing mead – a "honey wine" – for just a long short while and I encourage you to give their tasting room a visit like I did. Get a flight of 5 meads for $15.
There are seasonal flavors throughout the year though some may not flavors you immediately associate with those times of year. For the Autumn season, cranberry clove tastes like a great holiday sipper. The unlikely winter varietal of Jalapeño Pineapple leaves a slow heat at the back of your palette. My favorite had to be the apricot peach and the ginger infused mead.
I was not a fan of the mead containing hops. It tasted too much like an Indian Pale Ale and not like rest which resembled a wine or cider.
I didn't end up purchasing any bottles for at home consumption. I found that mead wouldn't be something I would turn to like grape wines. It was a nice change for a special occasion, but wasn't ready to start pairing meals with it. The only way it would work in my house was if it kept refrigerated after uncorking. So I did leave me with some homework trying to figure out how long it may last after opened.