Ki Ramen in Larenceville has been open for several months but recently expanded their service to include lunch. As a birthday surprise to me, we went just a couple Saturdays ago and sat down for the first non-college student Ramen I've ever had.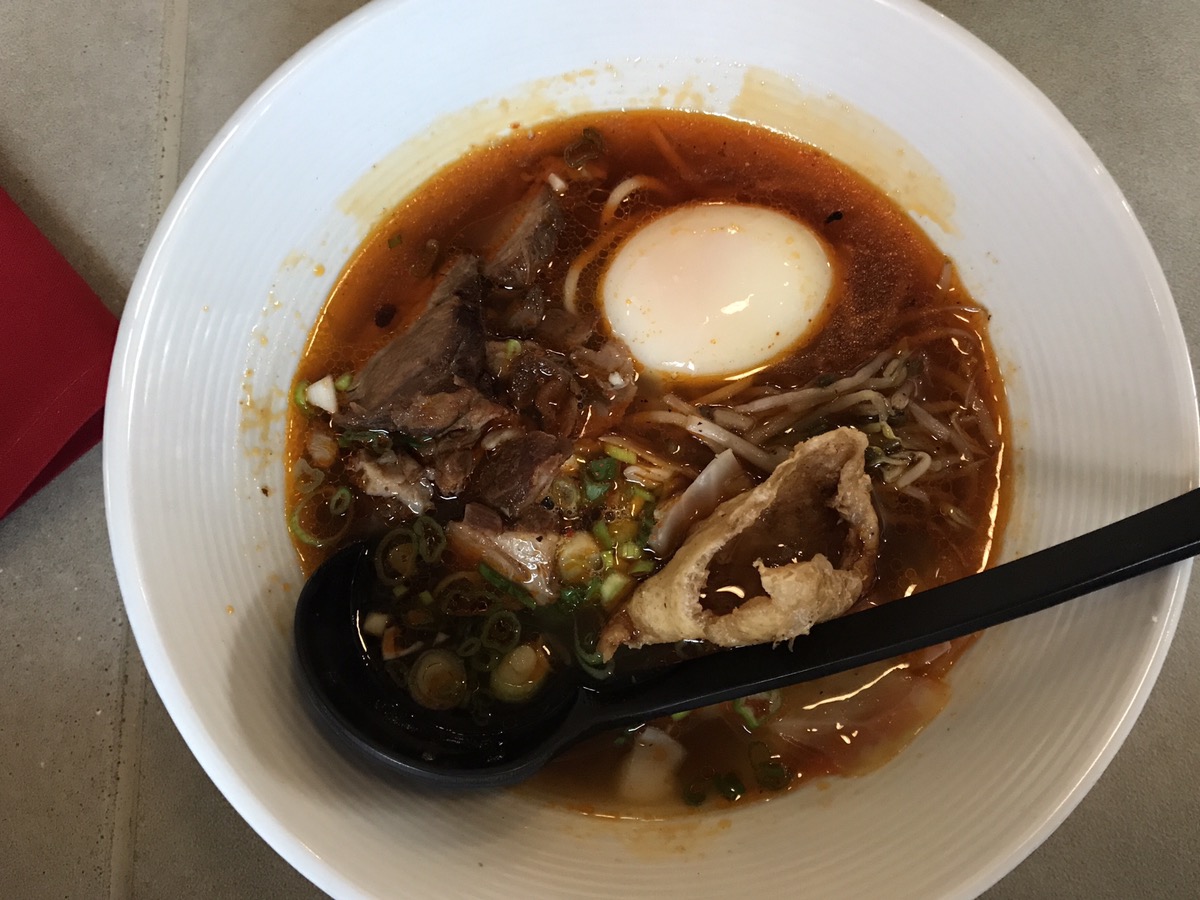 While the service we had was extremely slow – to the point that the kitchen stopped taking entree orders until they caught up – we absolutely enjoyed our food. Once the food arrived, it was clear that I'd never had REAL RAMEN before. The broth was very flavorful, much more than the little flavor packets I used to use at home. The meat was tender and noodles were hearty, not frail. The only struggle I had was how to eat it. The spoon seemed to be for consuming broth only. I attempted to twirl the long, heavy noodles with my chopsticks but just ended up feeling like I was slurping them a la Lady and the Tramp style. Trust me, I got a groove and had my fill before all was said and done.
With respect to the service being slow. It was one of the first weekends when lunch was being served and they didn't expect the onslaught of guests. Our bartender at the lower bar managed to avoid getting overwhelmed despite being interrupted by many staff members as she juggled a full bar room of diners. She did quite well and would go back and check the bar first before being sat in a dining section.