With adventure in his heart and a grumble in his stomach, one night TasteBudA decided that Wednesday would be the best opportunity for a date night during Pittsburgh Restaurant Week Winter 2016 edition. His top choice after browsing the menus was The Twisted Frenchman, and so he made the reservation.
The Twisted Frenchman is located in the space formerly of Abay, a past favorite of ours. The interior was chic and the clientele dressed up. TasteBudA made mention that the neighborhood feels plucked from DC and not the East Liberty he grew up with.
My cocktail, the Vogue, was a vodka, white cranberry and lime martini/Cosmo with an orchid ice ball floating.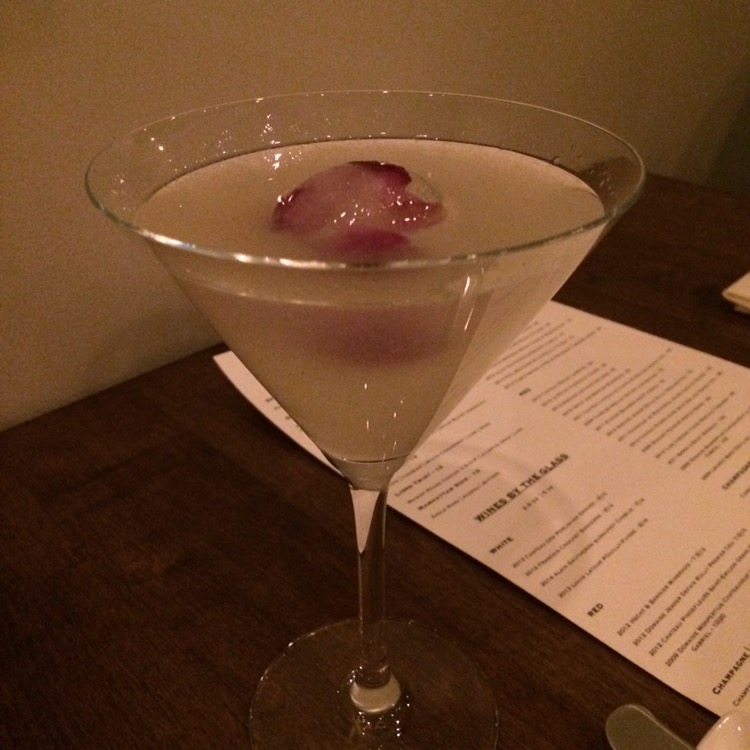 Across the table, The Frenchman cocktail was served with billowing clouds flowing down the martini glass. Apologies for not capturing the magical display.
TasteBudA was very pleased with the Potato and Leek Soup, course one from the PRW special.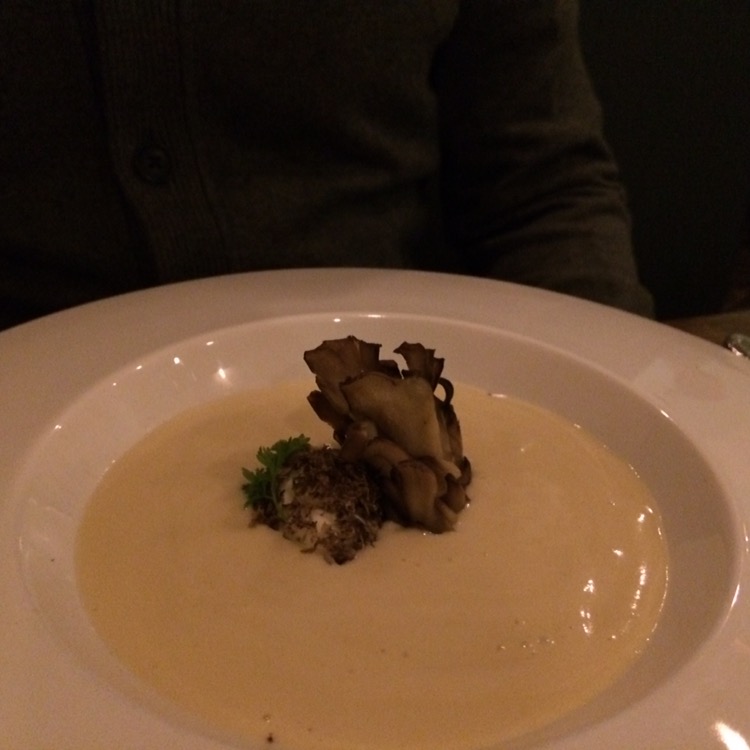 I had the most delectable piece of foie gras that I've ever tasted. Both dishes were plated wonderfully and explained in detail upon delivery.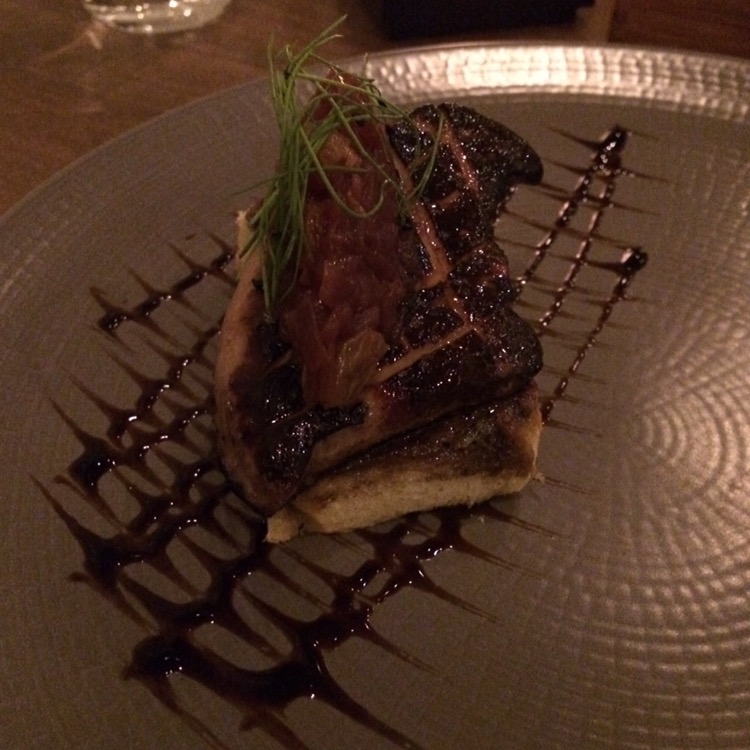 For our main courses, TasteBudA had the duck while I had Salmon.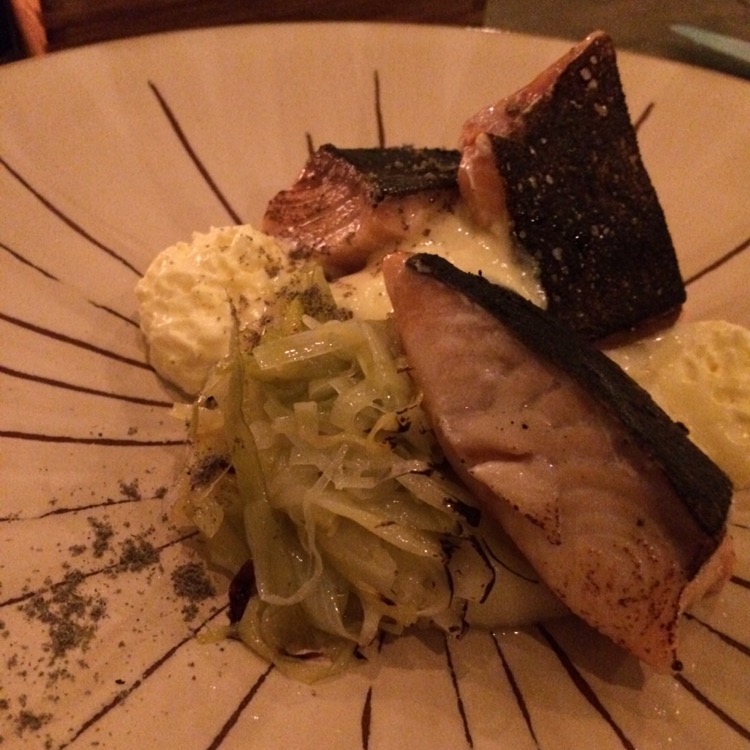 The pomme purée stole the show for me. The applewood smoked purée paired with the braised leeks were a match made in heaven. The salmon was, in my opinion, a little undercooked to my standard liking. But since salmon is a safe thing to eat raw, I ate it as the chef intended.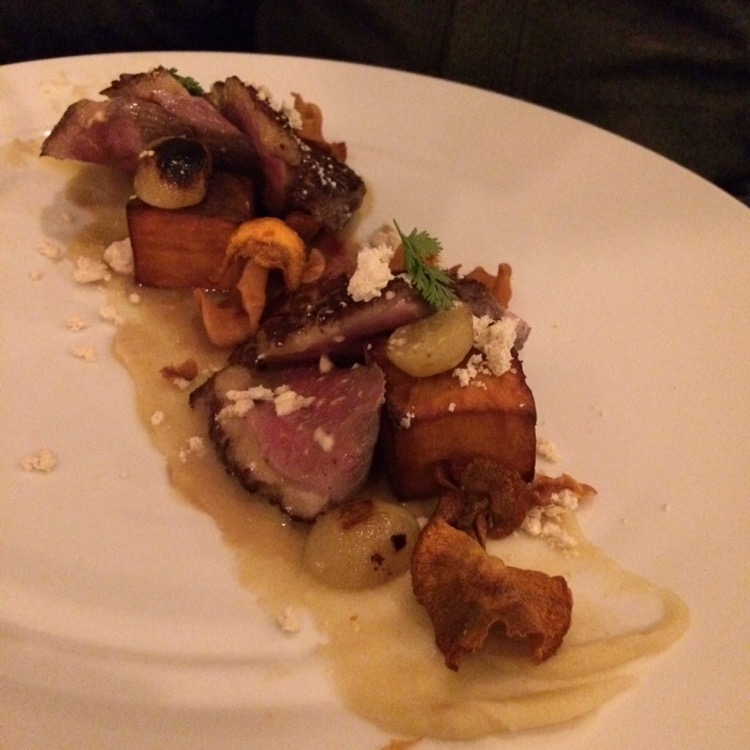 TasteBudA wishes we had saved this destination for a Valentine's Day affair as it was quite romantic. Alas, I get to pick the restaurant for that occasion. The $90 8-course chefs tasting menu from Twisted Frenchman sounds great, but I have set my sights on somewhere else already. More to come on that later!