Penguins fans and concert goers can now eat from Burgatory during their favorite events. A new Burgatory stand replaced the Smokehouse Grill as the Pittsburgh Penguins kickoff their 2011-12 season at Consol Energy Center.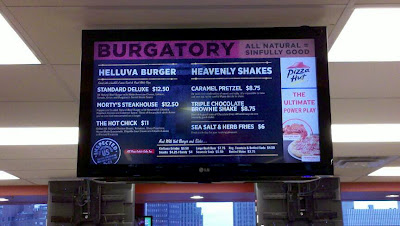 Burgatory is located behind Section 206 with two windows of service. In-arena they offer a very limited menu of three helluva burgers and two heavenly shakes. Menu prices may look steep, but burgers are served with homemade russet and sweet potato chips, so $12.50 should fill you for a meal.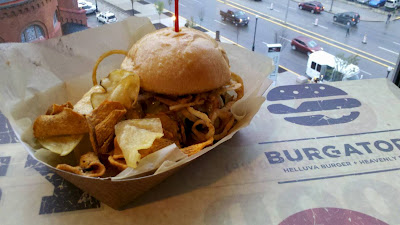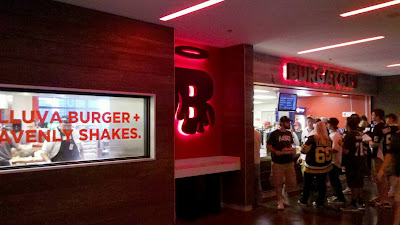 Congrats to Burgatory for their expansion. Let's Go Pens!