#1 The Capital Grille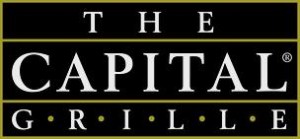 If you are looking for somewhere to dine out for something special, The Capital Grille is very accommodating to groups.  While part of a national restaurant chain, The Capital Grille in downtown Pittsburgh has been the most accommodating location of TCG that I've ever been to.It is  not published online, but they are happy to offer unpublished children's items like hamburger and chicken fingers for the truly picky children. For kids, some regular menu items can be ordered as smaller portions too.
Capital Grille has items for picky adults too, because their menu is built to include very traditional, approachable dishes.  TCG is by no means a stale menu – daily specials are where the most creative dishes can be found.  Their customer service is superb and it is certainly a nice place to have a fancy celebration meal.   Reservations are absolutely recommended for groups big and small.