A frickle is a breaded, fried pickle or pepper served at Bill's Bar and Burger. It appears as an appetizer on the menu and is sized and served for general table sharing.
The peppers aren't too spicy, so you shouldn't have to worry about which you pick up.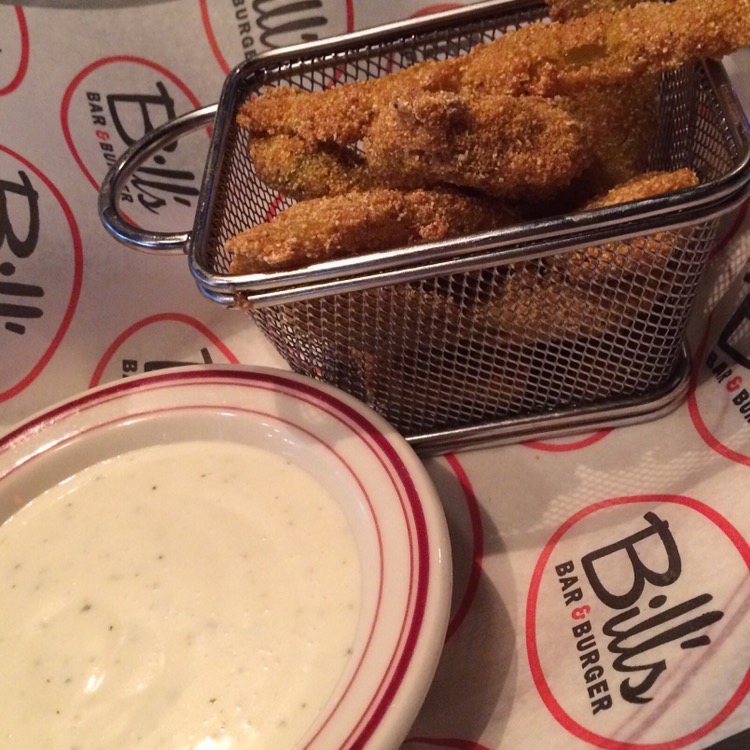 As for Bill's Bar and Burger, the server was pleasant but messed up our order. The turkey burger was well cooked and delicious with the siracha slaw. The bar looks like it would be a nice happy hour spot, an upgrade from the location's predecessor.
I was there for lunch and they were able to easily have us in and out in an hour. With some focus on service, the place shows some promise. Alas, downtown may be the last Pittsburgh neighborhood without a BRGR or Burgatory.