J. Corks is one of the newest offerings in downtown Greensburg, Pennslyvania. As a former resident of this eastern suburb of Pittsburgh, fine dining has not historically been something that I thought of as important to this area. But at a recent lunch meeting with some alumni, I may have to start reviewing some of Greensburg's finest establishments.
J. Corks offers high-end American fare and gives downtown business people a great new atmosphere to conduct working lunches. There is a full bar, formal dining room and patio area which patrons can choose their atmosphere.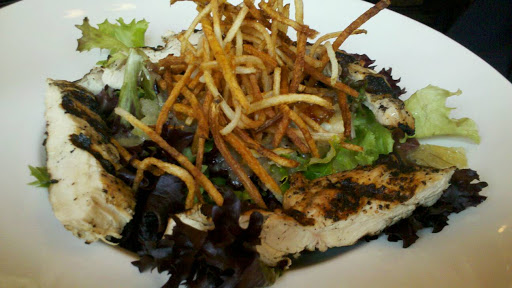 On the afternoon of my visit, I sat in the dining room with the large windows and a fireplace. The daylight made for a bright and inviting atmosphere. The menu offered many great options, which my fellow diners took advantage of. One ordered the Bacon and Bleu salad with grilled chicken, and another the Cobb Salad Sandwich. I, however, opted for one of the daily specials, a Bloody Mary Salad. My fellow diners raved about their dishes. The scallion vinaigrette and onion straws of the salad were pointed out in conversation. The cobb salad sandwich was a large enough portion to warrant a doggie bag.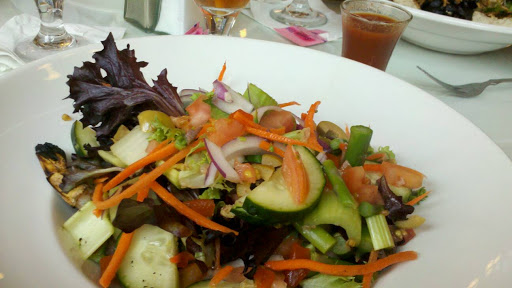 I am a fan of the alcoholic drink, bloody mary. This made into a salad intrigued me. The waitress warned that this was a salad with few greens, but I insisted on the salad being served as it was meant to be. It was served with a side of bloody mary dressing in a shot glass, which was a very nice presentation. As much as I wanted to like the salad, I did not like the combination. But the ingredients were quality and fresh, so I would again return to J. Corks on another visit to sample what my fellow diners were raving about.