A Casual June 2013 Wine Exchange
Many have asked "when's the next wine exchange" and although TasteBudA was twisting my arm to take the summer off – I think it's important to keep the tradition of the bi-monthly wine exchanges alive.  So, we've agreed on a happy medium.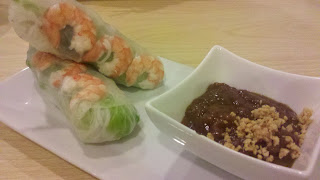 Our next wine exchange will be a little more casual at Pho Van in the Strip District.  We've been meaning to get to a Vietnamese restaurant for some time, since we raved about our first experience. This will be a perfect venue for a more casual experience.  The average meal at Pho Van is well below the cost of our typical wine exchanges, so we'll not be preparing a menu, but simply taking reservations for the crowd.  With the date only 3 weeks away, we hope that you'll be able to join us for a casual night in the strip district.